Compressors, Steam & Boiler Equipment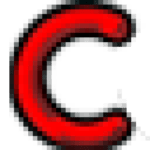 Combustion Technology is the Market leader in Oil and Gas Burners and Boiler installations, sales and service in the Southern Hemisphere. We pride ourselves in guaranteeing the delivery of modern, highly efficient solutions to the industry and are the Exclusive distributors for Riello Burners, BONO Boilers, Unical Boilers, IVAR Boilers, Limpsfield Burners and Autoflame Combustion Management Systems. With these leading brands as our core products, we provide exceptional standards of product delivery, from sales and installations through to after sales service and spare parts support. We have offices in Cape Town and Johannesburg, with an extensive dealership network throughout South Africa. We are well-positioned to service our large customer base, with projects running in all provinces. No matter how big or small the task; we are committed to providing you with outstanding service wherever and whenever you need it.
Oil & Gas Burners, Steam & Boiler Equipment
Intertek Industry Services (LVUP004) .
Steam & Boiler Equipment
Steam, Air and Water Equipment. PRODUCTS: Niagara Valves, ADCA Steam Equipment, Giorgi, Rolyn Bellows, Angus Valves, Columbus Valves, Elems Boiler Mountings, Other ... AM Water Meter, Carbon Rotary Joints, Boiler & Stoker Spares, Pipe, Fittings & Flanges, Gasket / Packing / Insulation, Pressure Gauges & Thermometers, Plumbing and ASCO / Joucomatic
Steam & Boiler Equipment
Quality and progress in combustion technology. On the basis of series products and customer-specific demands, SAACKE plans and manufactures tailored firing plants. SAACKE products satisfy both industrial demands and high ecological standards. The SAACKE Group is represented worldwide with its own companies, production facilities, service stations and by partner companies. Some 1000 employees ensure that energy is used optimally and in an environment-conscious manner everywhere in the world every day.
Oil & Gas Burners, Steam & Boiler Equipment